The nine-year-old stirred to a dull noise – and muffled voices. In the darkness of the night, he saw his mother Ramandeep sitting astride his father Sukhjeet, "pressing a pillow down on his face". As she paused, another familiar figure, "Mithu uncle", landed two hard blows with a hammer on Sukhjeet's head. The body stirred weakly. "Uncle then handed over a knife", with which Ramandeep "slit" Sukhjeet's neck. The nine-year-old squeezed shut his eyes, pulled the sheet over his face and "pretended to be asleep".
It was this statement by Ramandeep Kaur's elder son – recorded by the police and now part of court records – that sealed her fate and that of Gurpreet Singh alias Mithu (36).
On October 7, the Shahjahanpur district court handed the death sentence to Ramandeep, 38, for allegedly murdering her husband Sukhjeet Singh alias Sonu – both British nationals – seven years ago, on September 2, 2016, at Sukhjeet's family home in Basantapur village of Shahjahanpur, Uttar Pradesh. Sukhjeet's childhood friend Gurpreet was declared her accomplice and awarded life imprisonment. The court also held Gurpreet guilty under the Arms Act. After the sentencing, Ramandeep and Gurpreet, who have been out on bail, were taken into custody and sent to Shahjahanpur district jail.
In its order, the court, while handing out a higher degree of punishment for Ramandeep, said her case was different from that of her "lover" Gurpreet since she had "failed to maintain the bond of marriage".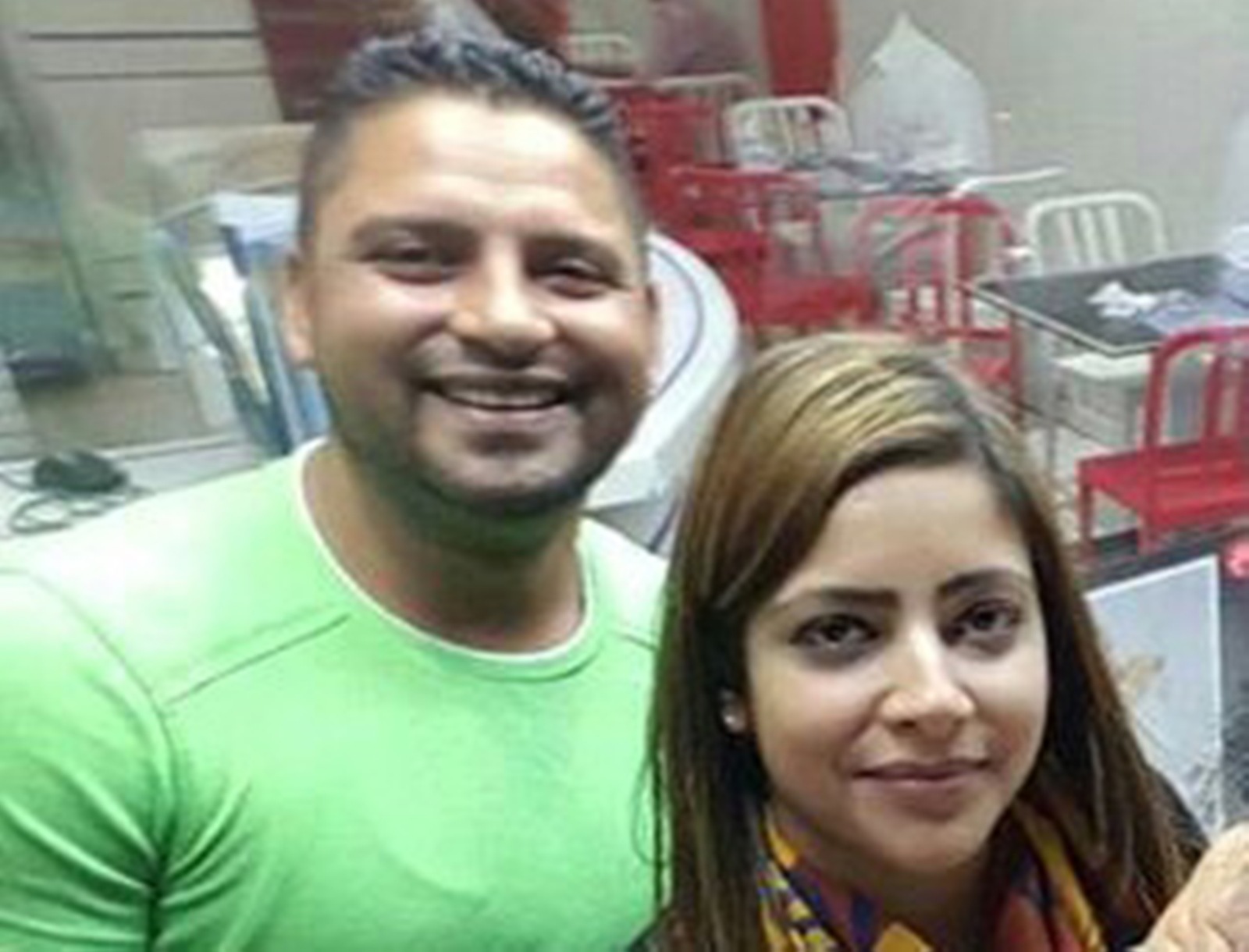 Ramandeep (right) has been sentenced to death for teaming up with Gurpreet to kill her husband. (Express)
Move to UK, finding love
It was in 2001-2 that Sukhjeet, who had studied till Class 12, moved to Slough, a town to the west of London, to be with his sister Kulwinder and her husband Kuldip, who ran newspaper delivery vans.

In Slough, Sukhjeet opened a pizza shop and also doubled up as a building contractor. It was while working on one of his projects – building an Italian's house in Slough – that he first met Ramandeep.
The second of three daughters of chocolate factory employee Paul Singh Mann and Amarjit Kaur Mann, Ramandeep worked at a shop in Slough and lived in the same neighbourhood where Sukhjeet had his building project.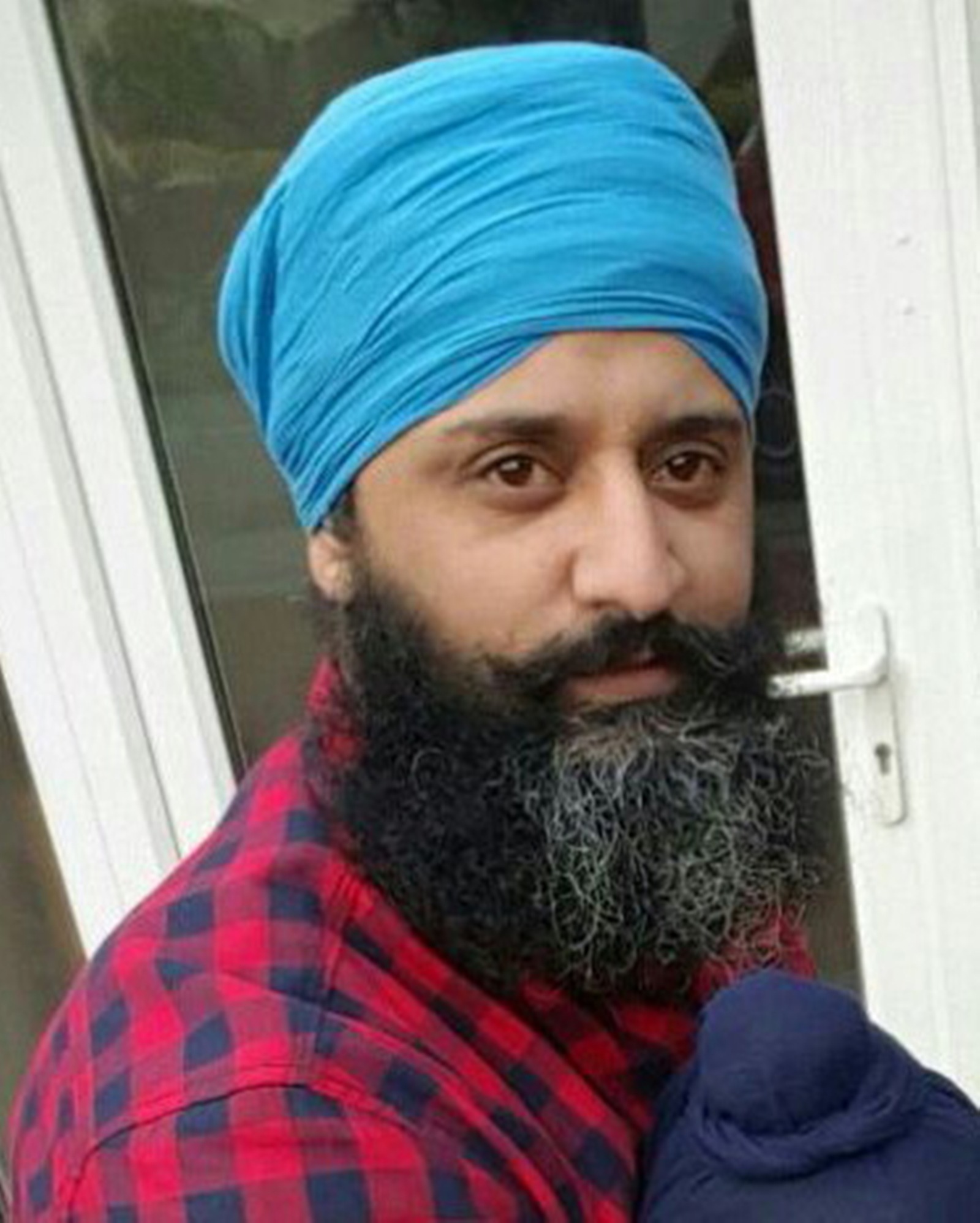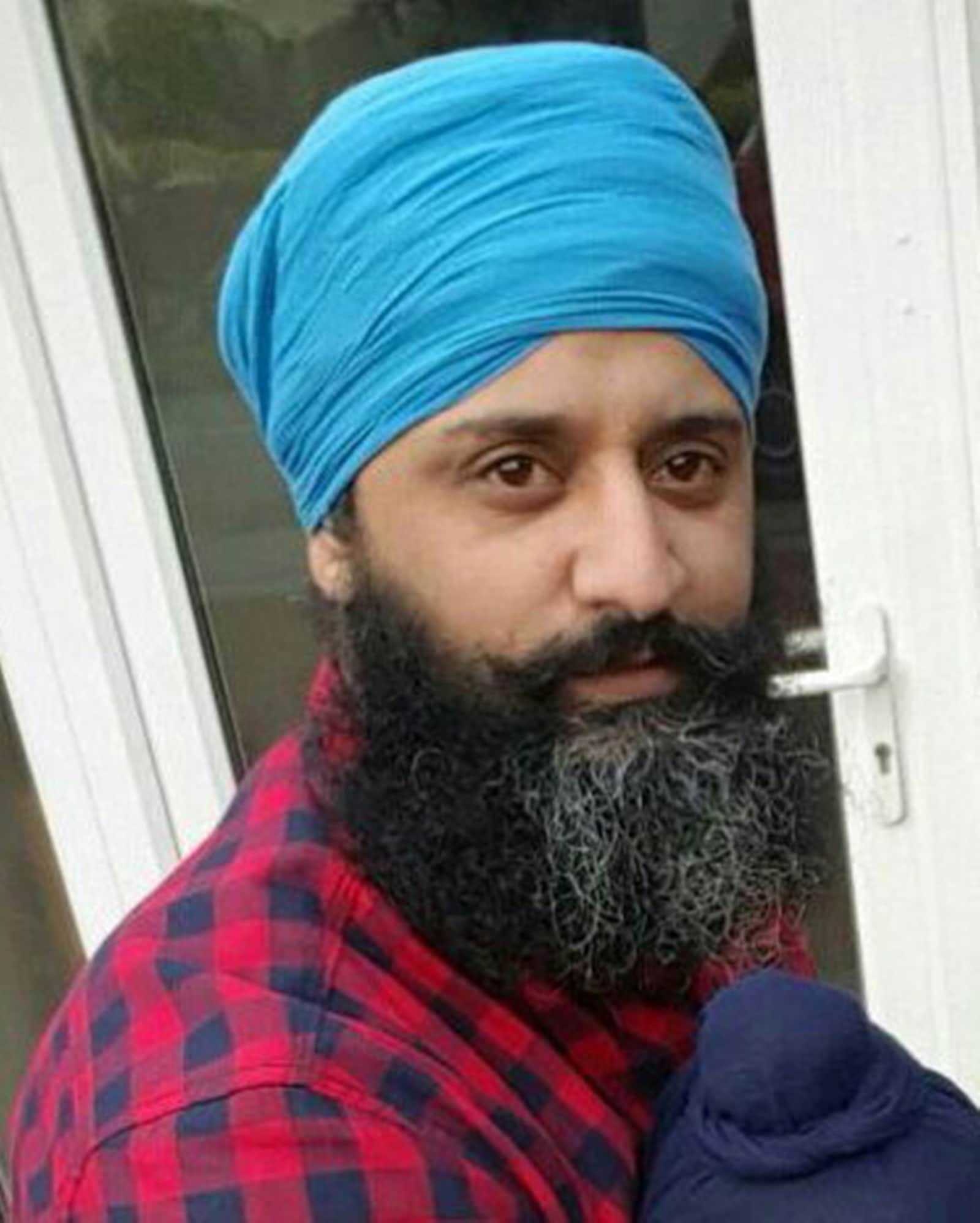 Sukhjeet, a British national, was found dead in his ancestral home in Shahjahanpur, UP, on September 2, 2016. (Express)
The two started seeing each other, though Ramandeep's family wasn't happy about her choice of partner, says Sukhjeet's brother-in-law Kuldip, who now lives in Oxford, where he runs five liquor stores.
"Ramandeep's family had established deep roots in the UK over many generations. They are part of the centuries-old Punjabi community in the country and didn't like it that their daughter had chosen someone who they saw as an upstart. But Ramandeep put her foot down; she even set aside her earlier engagement to be with Sonu (Sukhjeet)," said Kuldip Singh, talking to The Indian Express on phone.
In 2005, the couple tied the knot at a gurdwara in Slough, with Ramandeep's parents in attendance. The Indian Express reached out to her parents but they refused to comment on the case.
A day after their wedding, Ramandeep and Sukhjeet flew down to India, spending time at his ancestral village Basantpur, in Shahjahanpur, where his mother Bans Kaur lived with her pet German Shepherd and a helper.
"They spent nearly six months in India, waiting for the day when Ramandeep's parents would finally accept their union. So we were shocked and devastated at how things turned out. Ramandeep, who had once defied her parents to marry Sonu (Sukhjeet), was now accused of killing him. It was beyond anyone's imagination," says Mahinder Kaur, Sukhjeet's relative in Punjab's Harnampur village with whom he spent much of his adolescent years.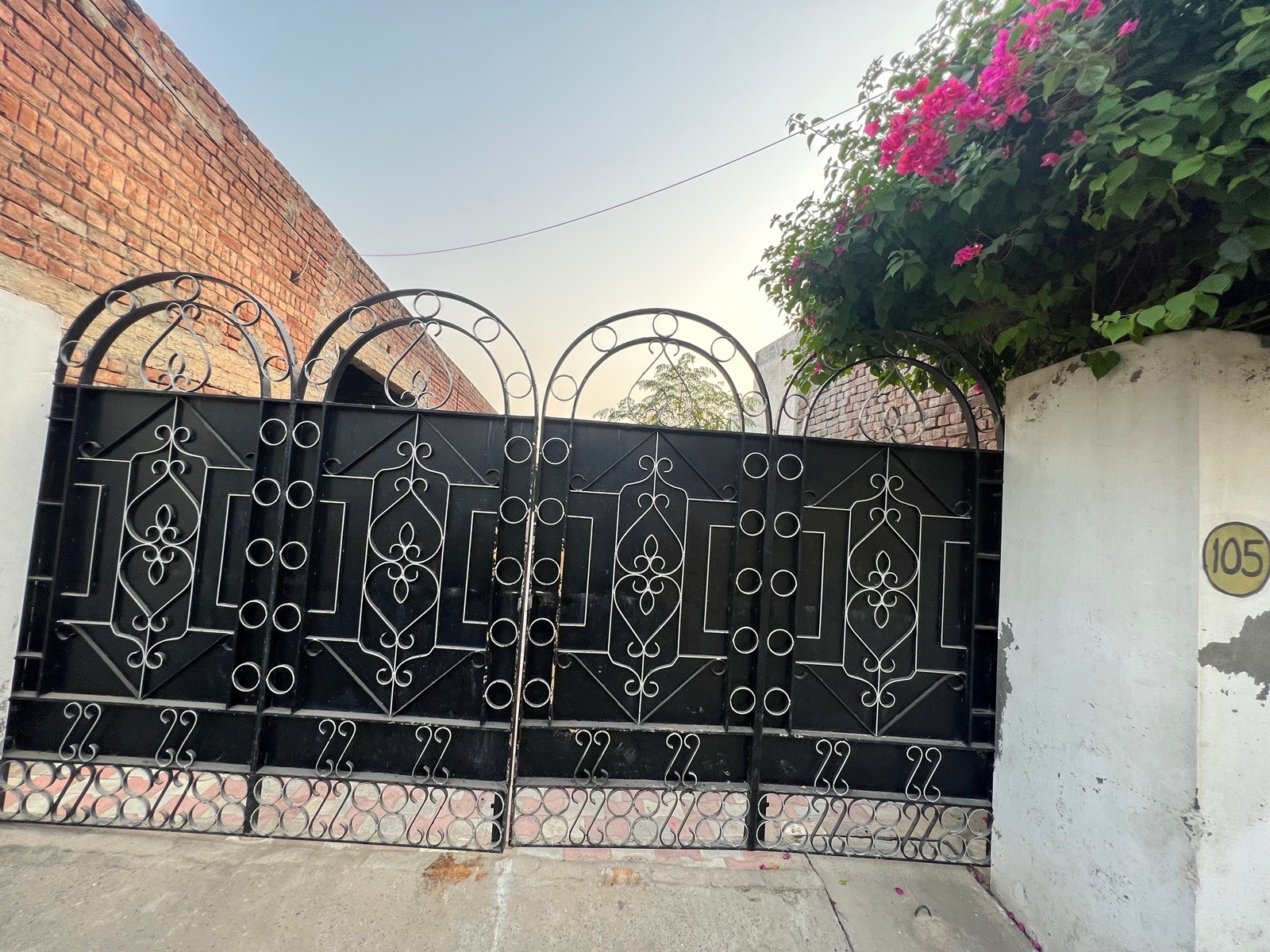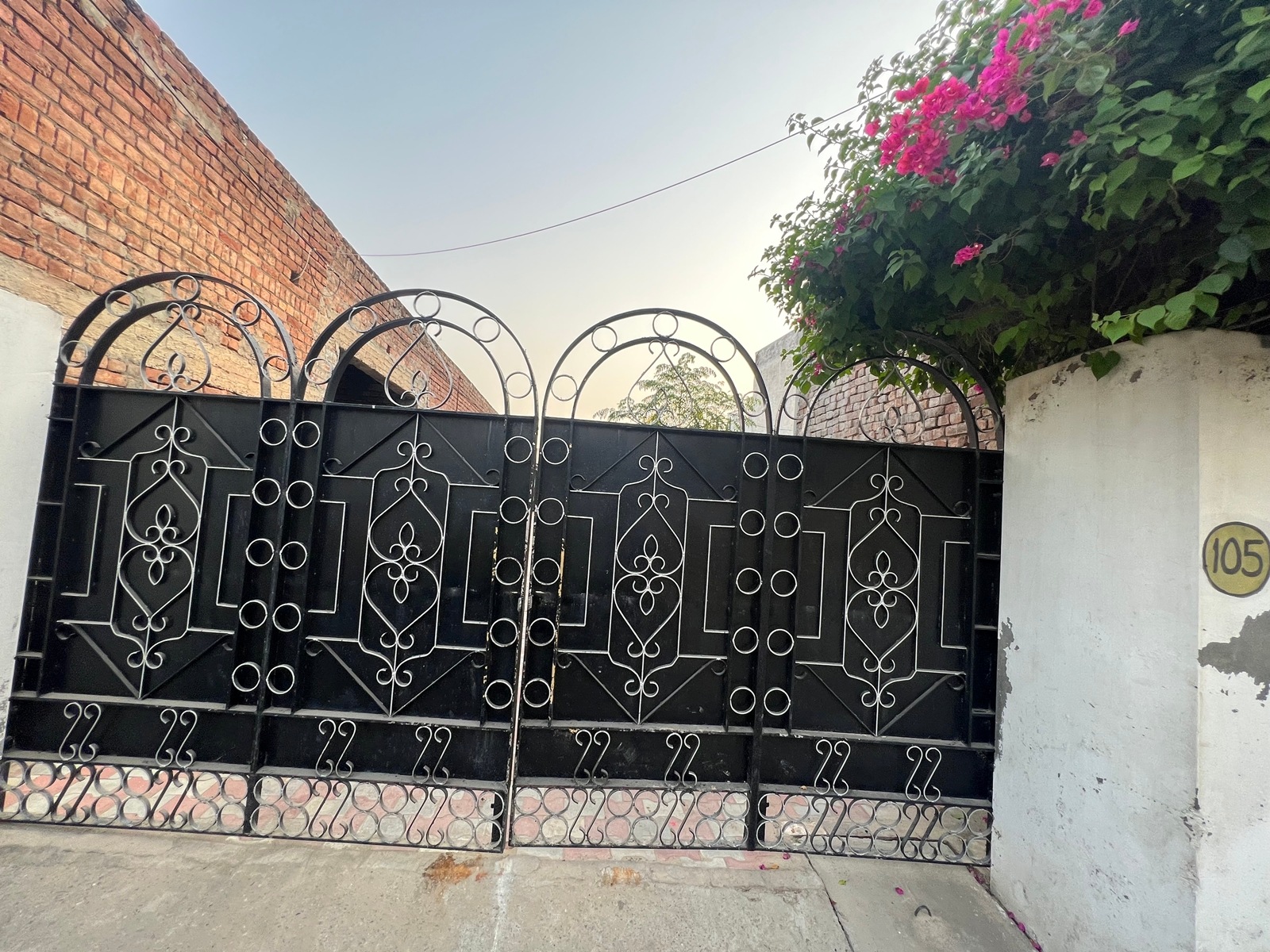 Gurpreet's home in Jainpur, in Punjab's Kapurthala district, where he spent his time since he came out on bail. (Express photo by Anju Agnihotri Chaba)
In 2013, Sukhjeet and Ramandeep, by now parents to two children, moved from Slough to Derby, in the central English county of Derbyshire, where he started working as a lorry driver while continuing to dabble in building projects, doing well enough to buy two houses and cars.
Sitting in her double-storey home, located in the middle of the family's 20-acre agriculture field, Sukhjeet's mother Bans Kaur says, "During my time there, I never thought there was anything suspicious about Ramandeep. All was well till that other man walked into their lives."
Childhood friends who drifted apart
Nearly eight years ago, in the October of 2015, at his home in Derby, an excited Sukhjeet is said to have announced to sister Kulwinder, "Ajj mainu Mithu labh gaya (I found Mithu today)."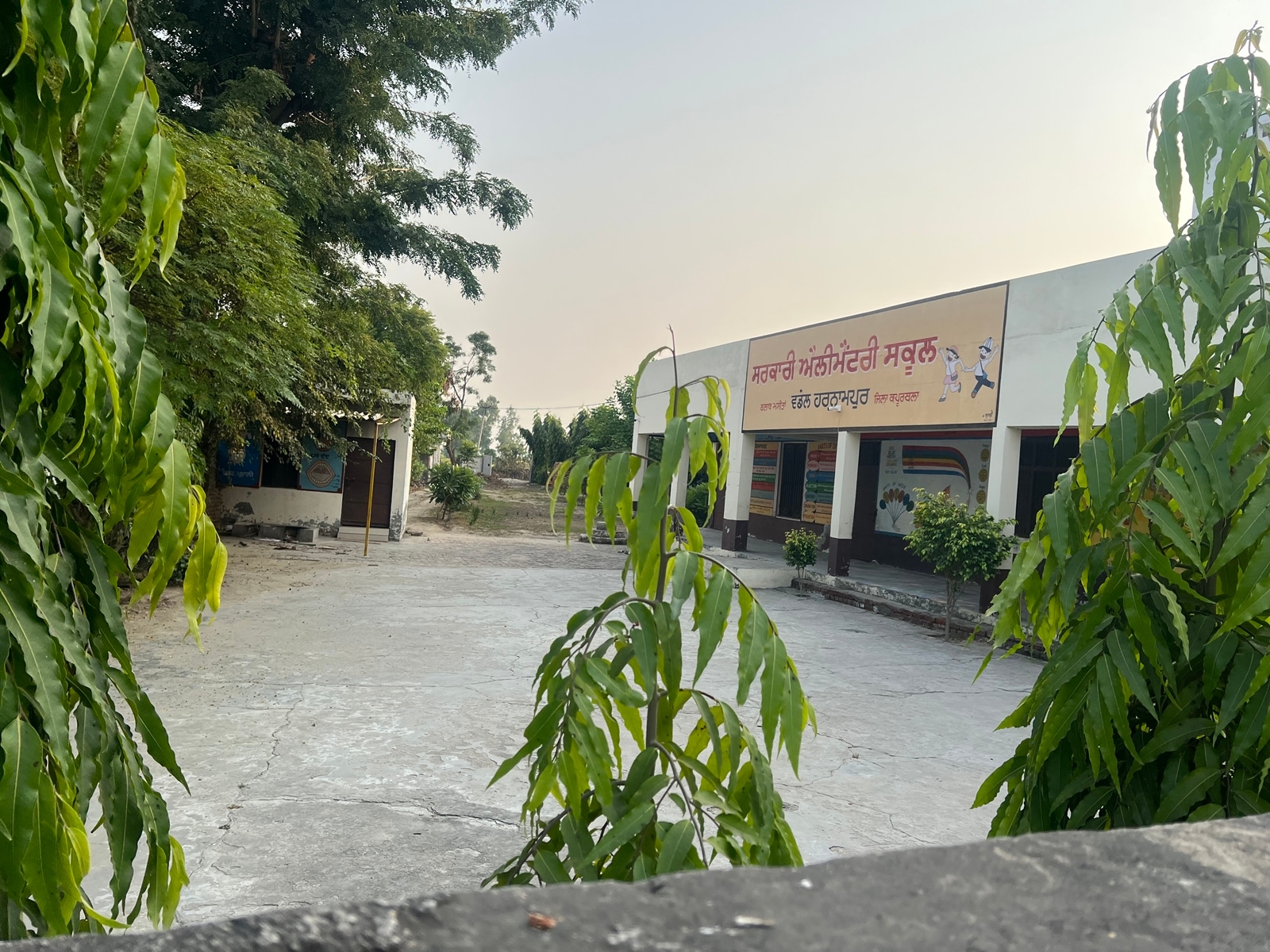 Childhood friends Sukhjeet and Gurpreet went to the same school in Harnampur village in Kapurthala. (Express photo by Anju Agnihotri Chaba)
Kulwinder recalls how Sukhjeet called their mother, Bans Kaur, in Shahjahanpur to relay the news. The family was happy for Sukhjeet – he had reconnected with his childhood friend Gurpreet alias Mithu.
Sukhjeet and Gupreet. Nearly 30 years ago, their paths had crossed as pre-teens who had been sent to stay with relatives in Punjab's Harnampur – Sukhjeet from Shahjahanpur and Mithu from the nearby Jainpur village. After the death of Sukhjeet's father Sardar Baldev Singh in 1991 in a road accident, his mother Bans Kaur had sent the 10-year-old, her youngest, to a boarding school and when that didn't work out, to a school in Sultanpur Lodhi. "Since his school was close to our village (Harnampura), he stayed with us," says Mahinder Kaur, whose elder son Kuldip was then engaged to Sukhjeet's eldest sister Kulwinder.
Gurpreet went to the same school as Sukhjeet. Though his family is from Jainpur, around 3 km away, Gurpreet lived with his father's aunt in Harnampur. The two boys would go to school together and spend their evenings playing. "The two were inseparable," says Mahinder Kaur.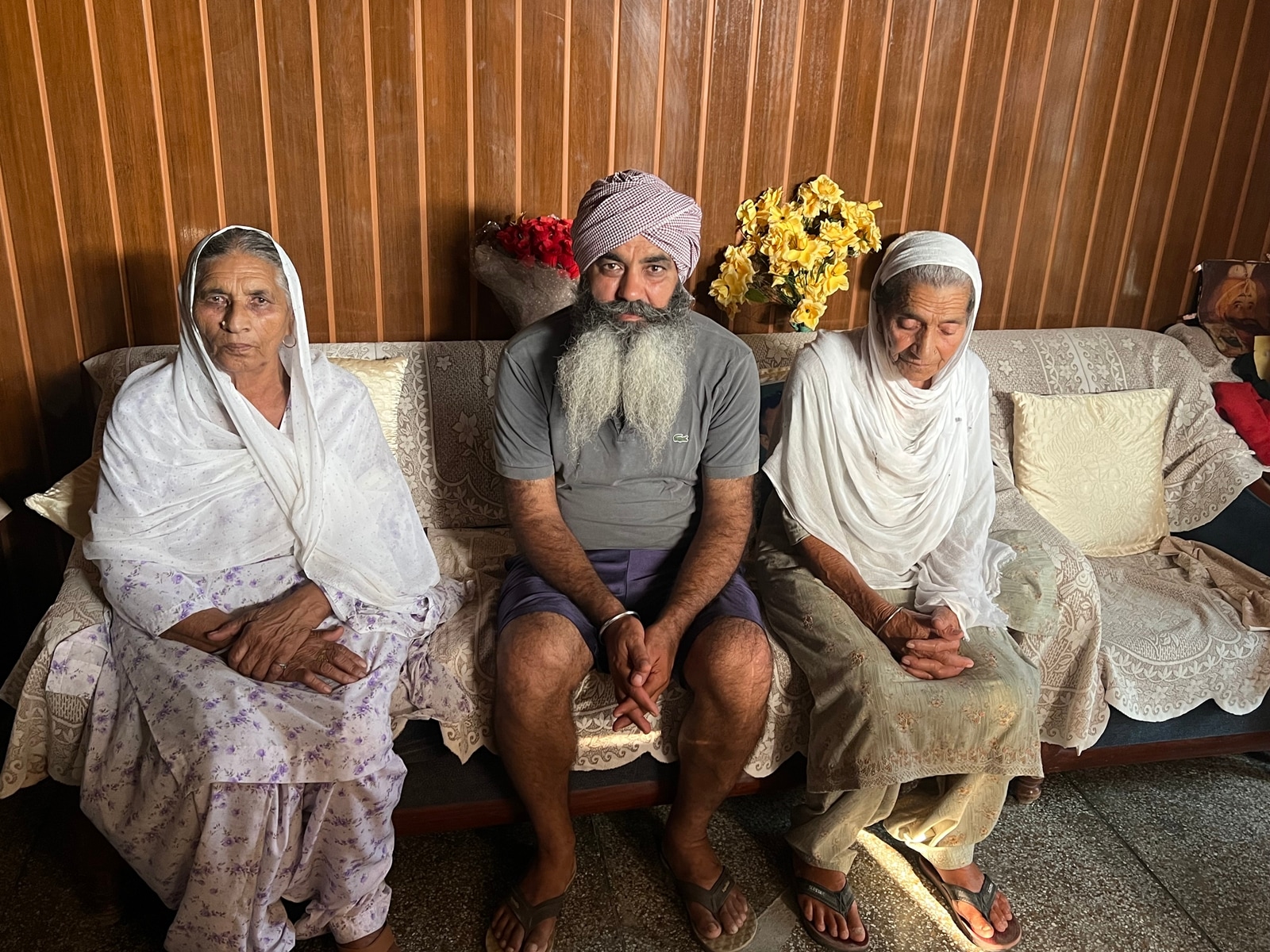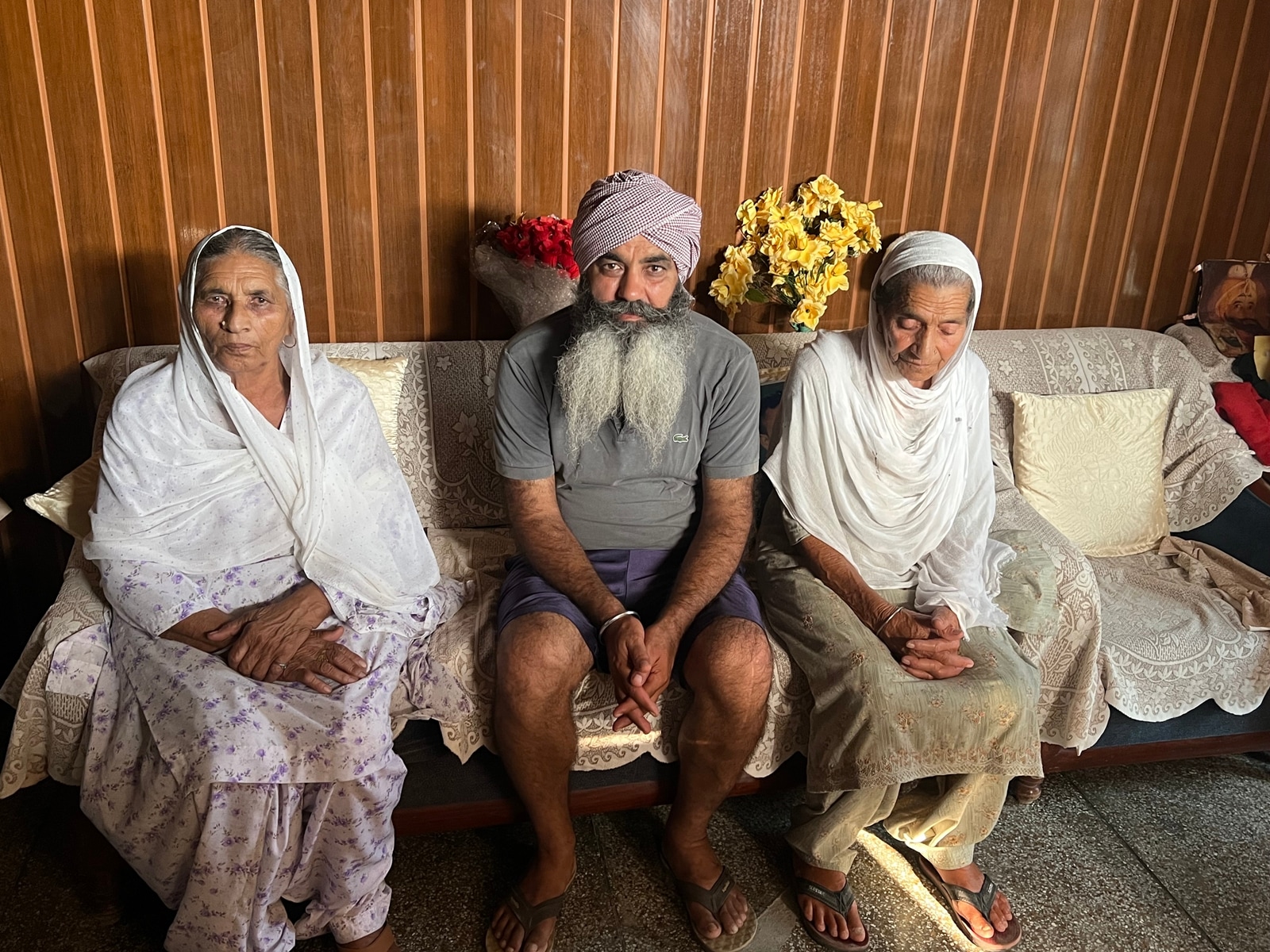 As a 10-year-old, Sukhjeet had been sent to live with Mahinder Kaur, his sister's mother-in-law, in Harnampur village in Kapurthala. (Express photo by Anju Agnihotri Chaba)
In 2002, Sukhjeet left for the UK to join his sister's family while Gurpreet left to join his family's marble business in Dubai.
For 13 years, the friends lost all touch until Gurpreet managed to get Sukhjeet's UK number from his relatives in Punjab and called him.
A friendship rekindled
That mid-October call from Dubai would go on briefly rekindle an old friendship – and end fatally for one of the two friends.
"A couple of months later, on December 21-22, 2015, on Gurpreet's invitation, Sonu (Sukhjeet), Ramandeep and the children went to Dubai. That was the first time Ramandeep had met Gurpreet. They spent around 10 days in Dubai… we don't know what transpired between Gurpreet and Ramandeep, but after they returned to the UK, Ramandeep insisted on an India visit and booked tickets to India for July 2016. Sonu (Sukhjeet), of course, was too naïve and was convinced when Ramandeep said she wanted to pay a surprise visit to India to meet our mother," says Kulwinder.
According to the police, on July 28, 2016, Sukhjeet, Ramandeep and the children landed in India. Gurpreet, who was already in India then, received them at the Delhi airport and drove them in his car to Sukhjeet's home in Shahjahanpur. After staying in Shahjahanpur for two days, Gurpreet accompanied Sukhjeet and family on a tour to Agra, Jaipur, Jodhpur and Delhi, after which they returned on August 15. Ramandeep's parents and younger brother too came to Shahjahanpur, their first visit to Sukhjeet's ancestral home.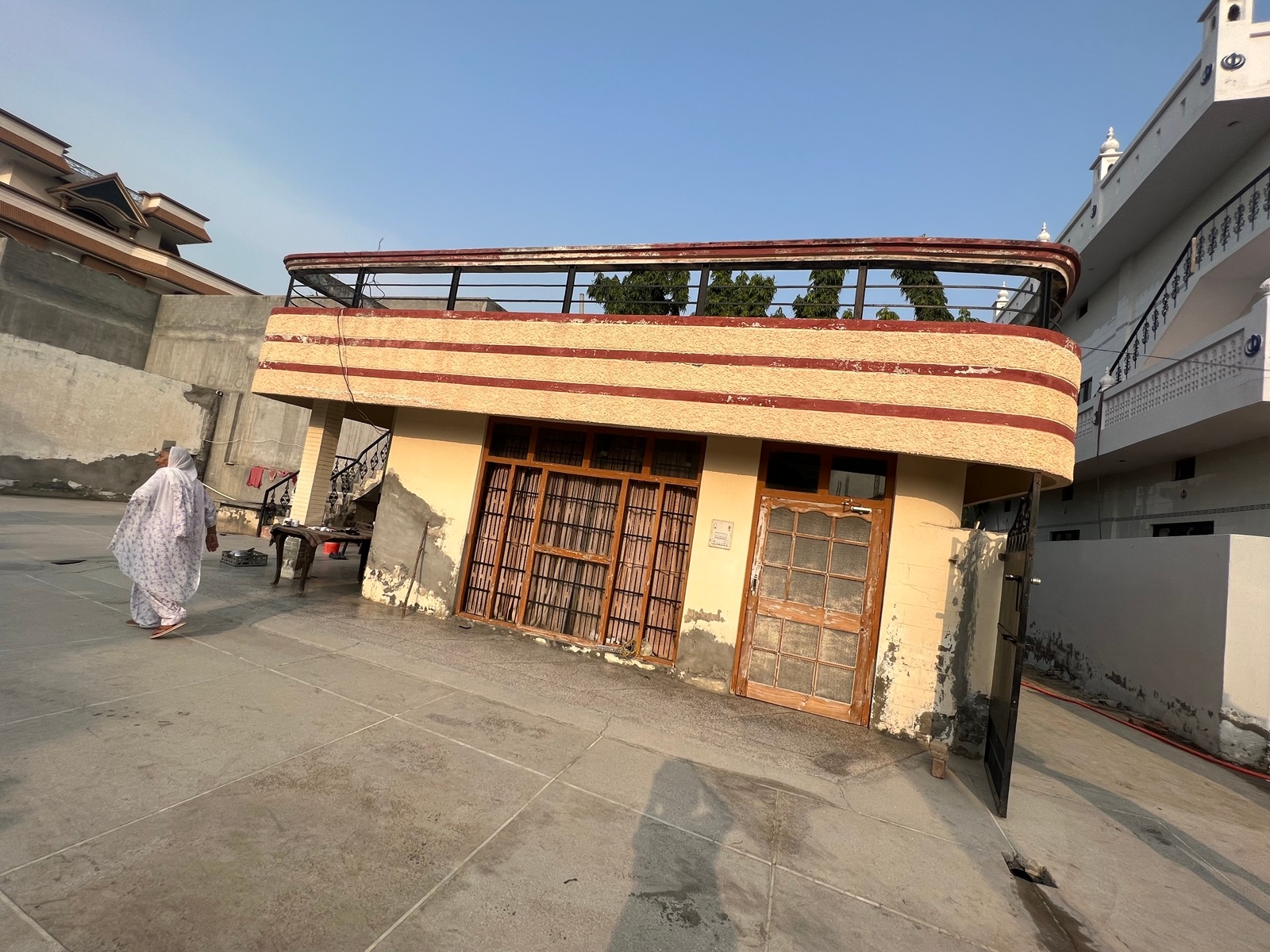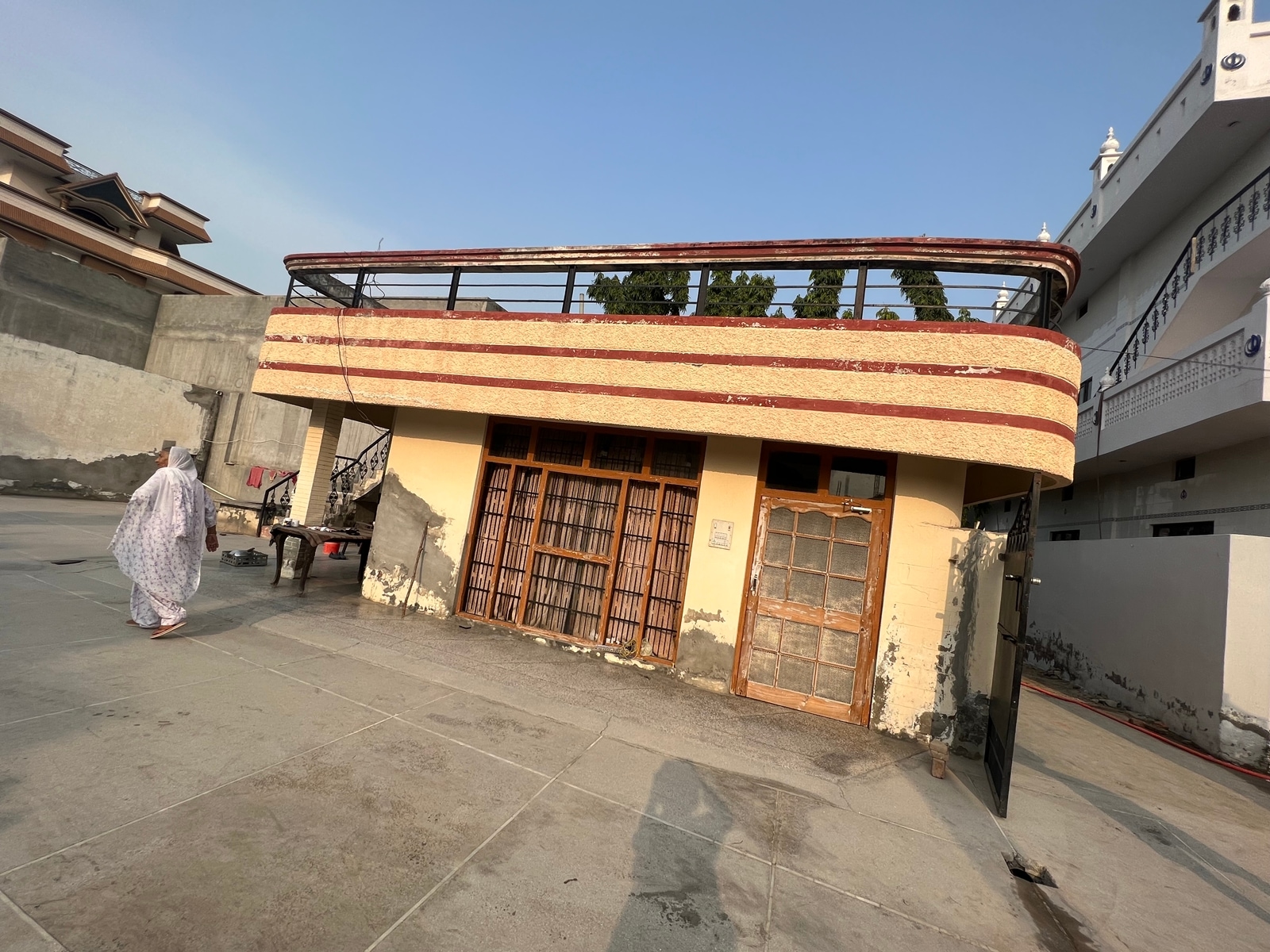 As a 10-year-old, Sukhjeet had left his home in Shahjahanpur to live with a relative in Harnampur village in Kapurthala. (Express photo by Anju Agnihotri Chaba)
Over the next week, Sukhjeet, Gurpreet, Ramandeep and her parents spent time together in Shahjahanpur. "Everyone was very happy, talking about the places they visited… I don't remember anything awkward between Ramandeep and Gurupreet, but the two were constantly on their phones," says Bans Kaur.
Court records say that on August 22, Gurpreet took leave of Sukhjeet's family, saying he was going home to Punjab. Hours later, Ramandeep's parents and brother also left Shahjahanpur to go to their relative's house.
"On September 1, Ramandeep cooked biryani for all of us. It was the first time since their marriage that Ramandeep had offered to cook in my kitchen and I was only too happy to let her do it. After dinner, we all went up to sleep – me on the ground floor and Sukhjeet, Ramandeep and the children on the first floor," says Bans Kaur.
According to the prosecution, Ramandeep allegedly called Gurpreet, who was staying in a hotel in Shahjahanpur all along while "claiming to have left for Punjab". Special Public Prosecutor Ashok Kumar Khanna told the court that Gurpreet then hired a taxi, which he stopped some metres away from Sukhjeet's Shahjahanpur house and walked down.
Deposing in court, taxi driver Ikrar told police that Gurpreet hired his vehicle on the night of September 1, 2016. He said Gurpreet, who was carrying a bag, got him to stop the vehicle at a godown in Basantapur and said he would be back soon after "collecting some papers" from someone. According to the police, around 12.30 pm, Gurpreet called the driver and asked him to meet him at the godown, where, Ikrar claimed, Gurpreet was accompained by a woman, who had partially covered her head and face with a chunni.
Special Public Prosectuor Ashok Kumar Khanna told The Indian Express that while the driver initially identified the woman with Gurpreet as Ramandeep, during his cross-examination, "he claimed he didn't see the woman's face too well".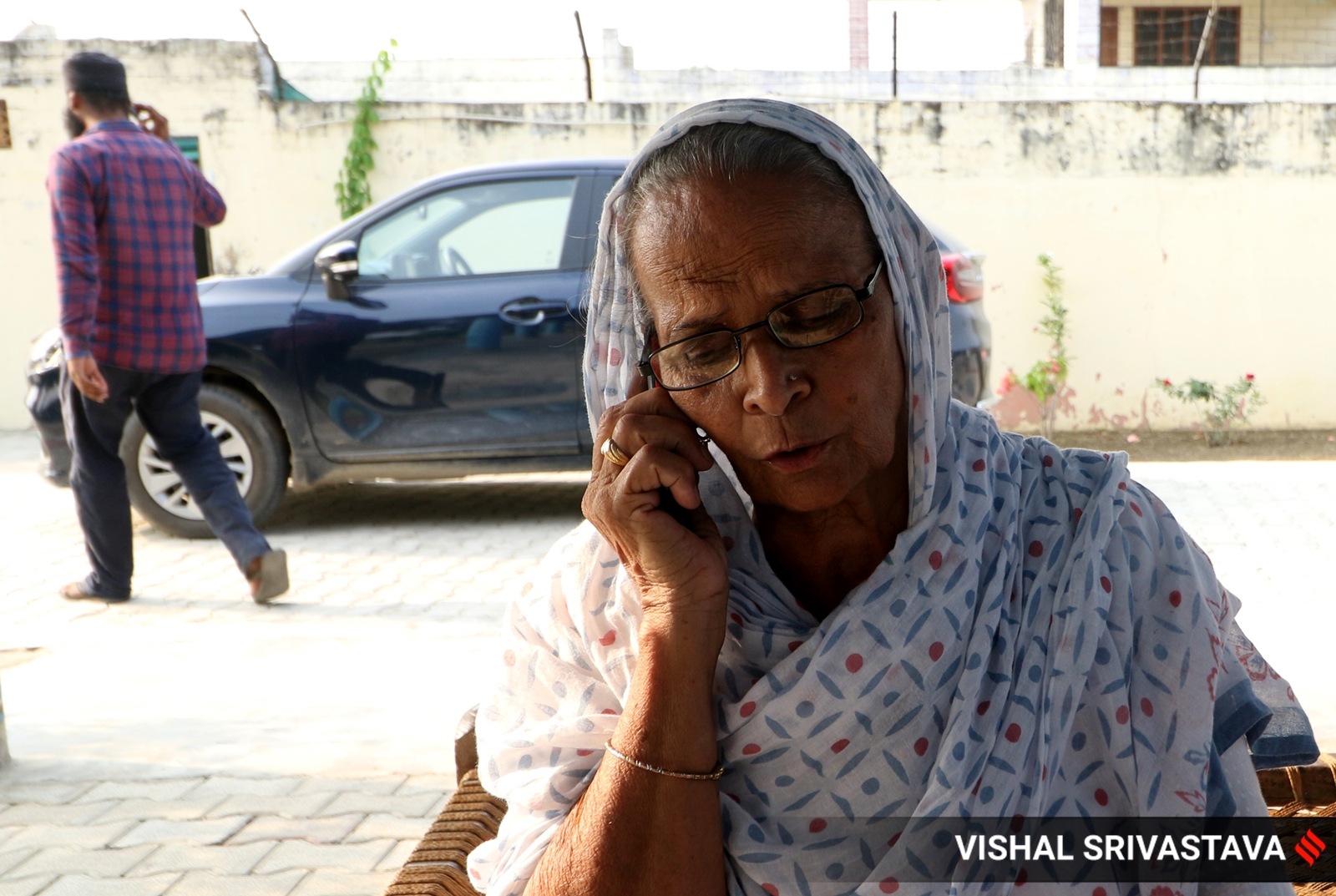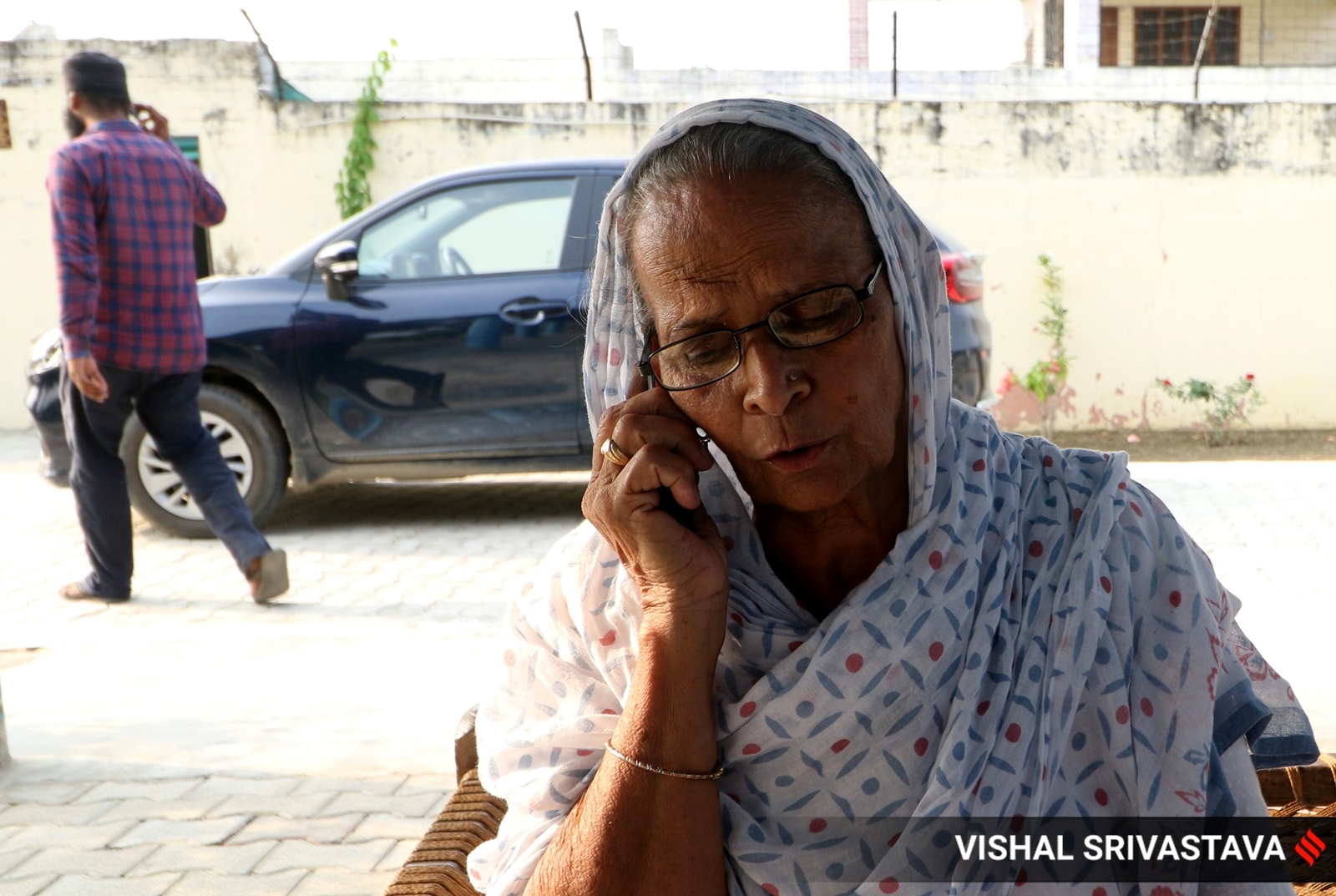 Sukhjeet's mother Bans Kaur at her home in Basantapur village, Shahjahanpur. Over the last seven years, she says she didn't miss a single day of the case hearing. (Express photo by Vishal Srivastav)
Speaking to The Indian Express, Bans Kaur says, "The next morning, when Sukhjeet did not wake up, my nine-year-old grandson came down and said papa is not waking up. The child looked confused. I went upstairs and found my son's body lying in a pool of blood." Kaur's deposition is part of the police case diary.
Bans Kaur says her grandson initially did not open up to the police. "He first told his aunt Manjeet Kaur (Sukhjeet's sister who lives in Jalandhar) about what he saw at night. Later, he told the police and spoke to the media too," says Kaur, adding that police formally recorded the child's statement on March 20, 2017 on Skype since he had by then gone back to the UK.
Police initially lodged an FIR against unidentified persons. However, a day later, the Shahjahanpur police took Ramandeep into custody, following which Gurpreet was held from the Delhi airport, minutes before he was to fly out to Dubai. Based on Gurpreet's questioning, police claimed to have recovered the hammer and knife used in the crime.
The murder and after
"I am convinced Ramandeep and Gurpreet were in a relationship. They killed my son to get him out of the way," says Bans Kaur. Over the last seven years, she says she didn't miss a single day of the case hearing, reaching the court, around 40 km from her home, well on time. "I did not want to miss any development in this case. I had made it my life's mission to ensure that my son's killers are punished."
Defence Counsel Devendra Upadhyay said his client would appeal against the judgment in a higher court and pointed out that the court judgment was silent on "several points".
"The police got Sukhjeet's nine-year-old son's statement recorded seven months after the incident. Why was the child's statement not recorded if he was an eyewitness and if the accused were arrested on the basis of his statement? We told the court that the child was tutored by Sukhjeet's family," says Upadhyay, alleging that a "property angle" in the case wasn't investigated. "I have come to know that the victim came to India to sell his property and take his mother with him to England. The motive behind the murder could be a property dispute because there were many relatives who were eying his property," says Upadhyay.
He alleges that the motive attributed by the police – that Ramandeep and Gurpreet were in a relationship – was not convincing. "Police say Ramandep and Gurupreet killed the victim so that they could be together. There is no evidence of any dispute between Ramandeep and her husband. If Ramandeep wanted to get separated from her husband, she could have filed for divorce."
Sukhjeet's brother-in-law, however, dismisses any suggestion of a property dispute within the family. "In fact, Ramandeep and her parents have been eyeing his property in the UK and back home in Shahjahanpur, all of which were insured. It would have served them well to get Sukhjeet out of the way," says Kuldip.
Rajesh Kumar Singh, then a Sub-Inspector and the Investigating Officer in the case, said he did not record the boy's statement immediately after the murder "considering his age. I thought he is foreign national and his education could get affected because of the case".
On the alleged relationship between Ramandeep and Gurpreet, Singh, who is now an inspector in Bahraich, says the phone call records of the accused revealed that they were in regular contact and spoke to each other several times on the day of the murder.
Once out on bail around five months after the murder, Ramandeep, who had no way of going back to her family in the UK since her passport had been seized, spent short spells with friends and acquaintances – in Ludhiana, Machhiwara and later Nawanshahr.
Gurpreet, meanwhile, returned to his village Jainpur and stayed with his parents.
Bans Kaur says her grandchildren are now in the UK with her daughter Kulwinder. "I will ensure that my grandchildren remain with our family. I don't want the shadow of their father's killers to fall on them. I fought this case all alone. If needed, I will go all the way to the top court to ensure my son's killers are punished," she says.




If you want to register your marriage in thane visit : https://marriageregistrationthane.com/court-marriage-registration-in-thane

Source link